Clean Green Yard Machines – Lawn mower replacement program
Air District offers Valley residents a rebate of up to $250
The Valley Air District's Clean Green Yard Machines program is offering Valley residents a rebate of up to $250 off the purchase price of a new electric, zero-emission lawn mower. This lawn mower replacement program is encouraging Valley residents to turn in their older, polluting, gas or diesel-powered lawn mower, and providing incentives so that residents can purchase a new electric lawn mower.
Gas-powered mowers that are in use for one hour can produce emissions equivalent to driving 12 late-model cars during the same period of time. Interested residents should purchase one of the many eligible, electric lawn mower models; take their older gas-powered lawn mower to an authorized dismantler; and then submit the required application and paperwork to the District within 30 days from receipt of purchase to receive their rebate.
Program participants must be residents of the eight-county Valley air basin. Rebates are granted on a sliding scale up to $250, depending on the price of the new mower, not including taxes, fees, accessories or delivery charges. Additional requirements include:
Applicants must replace a functional, existing gas or diesel-powered lawn mower with a new, zero-emissions electric mower, by surrendering the old mower to an authorized program dismantler.
Electric mowers must be new and not previously used or owned.
Rebates are issued on a first-come, first-served basis.
Purchase Price

Eligible Rebate Amount

$200 or less
$201 to $350
$351 or more

Up to $100*
$150
$250
*Applicant will be responsible for a minimum of 50% of the purchase price for mowers priced $200 or less.
For complete program guidelines, the list of eligible mower manufacturers and authorized dismantlers, please visit www.valleyair.org/lawnmowers or call the District's grants program at 559-230-5800.
Applications can be submitted by mail, or delivered to a District office: in Fresno, at 1990 E. Gettysburg Ave, 93726 (559-230-6000), in Modesto, at 4800 Enterprise Way, 95356 (209-557-6400), and in Bakersfield, at 34936 Flyover Court, 93308 (661-392-5500).

Water Saving Tips:
Change spray sprinklers to low-flow bubbler or drip systems. Shrubs and trees are ideal candidates for this type of irrigation because the water is applied directly to the root zones.

---
San Joaquin Master Gardener's drought/water conservation resources.
---
Stormwater Pollution prevention ideas.
---
Water Use Classifications of Landscape Species (WUCOLS) provides a guide to estimating irrigation water needs of landscape plantings in each of 6 distinct California climate regions. WUCOLS was developed by the University of California Cooperative Extension in cooperation with landscape professionals and funded by the California Department of Water Resources. Try their plant database search tool.
TEACHING THE MOKELUMNE RIVER WATERSHED: Lodi teachers are encouraged to use curriculum from the "California Education and the Environment Initiative" , http://www.californiaeei.org/. A $200 stipend will be given to any Lodi school teacher who successfully completes an EEi unit on water or stormwater. Contact Kathy Grant, City of Lodi Watershed Program Coordinator, for more information at (209) 333-6800, x2317, or kgrant@lodi.gov.
TRACK LODI'S WATERSHED EDUCATORS PROGRESS! LODI EEI BLOG: http://lodieei.wordpress.com.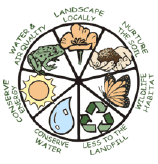 River-Friendly Landscaping is…
an environmentally friendly way of gardening. River-Friendly Landscaping practices are designed to conserve water, reduce yard waste, and prevent pollution of our air and local rivers.
Benefits
Benefits to you:
Saves money by reducing water, fertilizer, and pesticide use
Requires less maintenance such as mowing and trimming
Reduces yard waste
Attracts wonderful birds and butterflies to your garden
Benefits to the community and the environment:
Saves landfill space
Reduces air pollution by reducing the amount of yard waste that is transported to the landfill
Improves water quality by reducing pollution
Examples
Check out the following for examples of River-Friendly Landscaping:
For a custom irrigation schedule: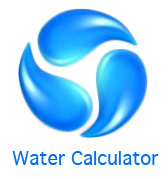 To learn more about gardening in the San Joaquin Valley, go to the University of California Master Gardeners' website
Lodi Lawn and Gardening Watering Guide

Storm Drain Detectives - Monitoring the Mokelumne River - Check Out Our Data (Data since 2000 available!)